FOR BANKS AND CREDIT UNIONS
Online Account Opening
2.0
Rapidly onboard new users and accounts with our fast, secure, and seamless online account opening platform.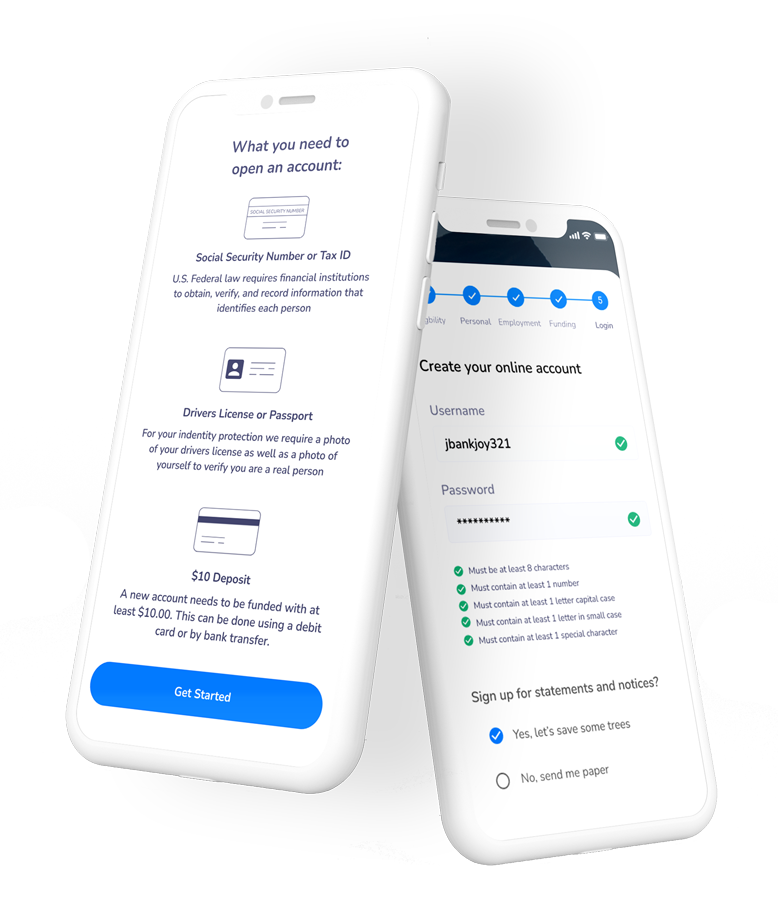 Increase conversions to new accounts with a
streamlined, beautiful user experience.
With Bankjoy's fast, easy, and secure Online Account Opening, your members and clients will start their relationship with your financial institution knowing that their business is valued.
Ultra-fast 90-second onboarding process

Simple, beautiful, and seamless UI/UX, optimized for mobile

Secure, real-time face matching photo ID verification

Tight & seamless integration with digital banking
FREQUENTLY ASKED QUESTIONS
Multiple core providers are supported, including several Fiserv cores, Corelation, Jack Henry's Symitar, and multiple others. New core integrations with OAO 2.0 take on average only 4-6 weeks.
One key feature of OAO 2.0 workflow is customizable workflows. Each workflow and eligibility workflow are customizable from the admin panel, or they can be programmed at the time of integration to modify, add, or remove steps.
Funding can be handled multiple ways, including credit, debit or ACH through the baked-in provider. We can also plug-in to other providers as well. We'll work with your preferred payments provider or can provide one.
To ensure a smooth and streamlined process, we've selected Socure as our partner for ID verification. Socure is a best in class solution used by credit unions, banks as well as neobanks. If a fake ID is detected, the user can attempt again. If, in the rare instance they are unable to proceed, they can open an account via the FI directly.
We use photos from front and back of state or Federal IDs,s, to verify legitimacy. We also verify the photo itself is real and valid. In the background, we verify social security number, ID number, OFAC checks, criminal watchlist checks, and we also provide the additional option to use credit checks if needed as well.
To avoid friction during the onboarding process, we recommend providing the option to add a joint owner to accounts following new account activation. Once active, users can easily add another person to their account through both our mobile and desktop platforms.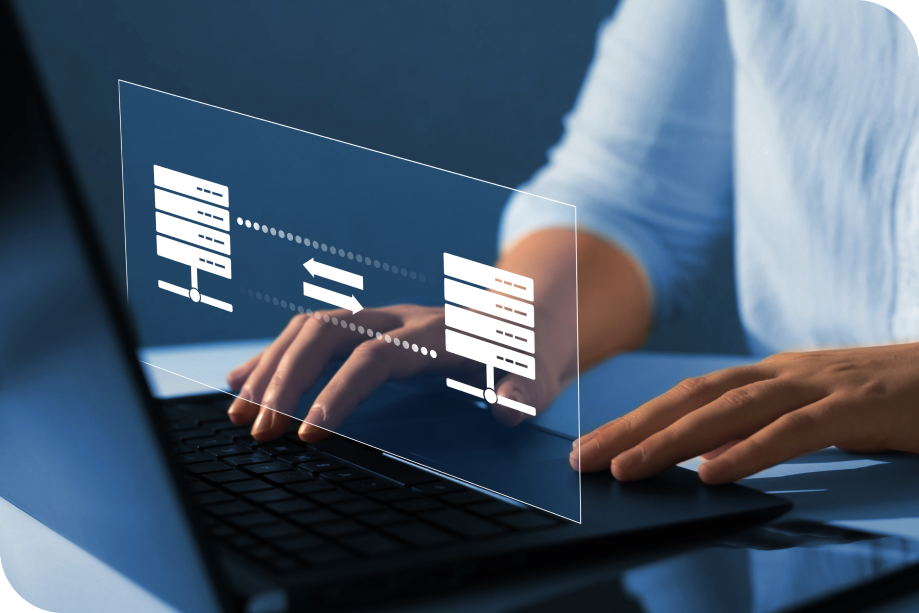 Customizable Workflow and Steps
Easily configure the workflow to including account funding, types of accounts, beneficiary and/or employment information, and more.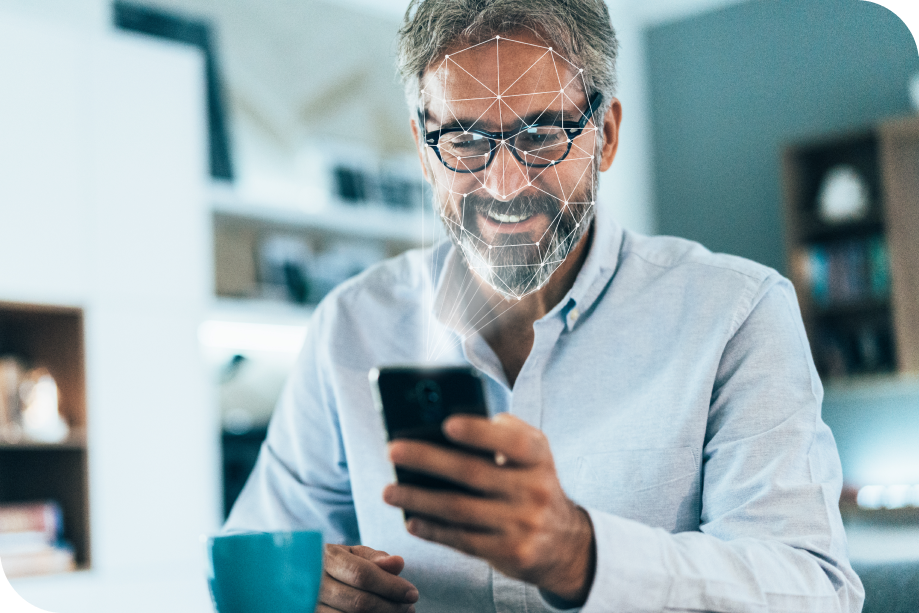 Reduce Fraud with Enhanced Security
Real time KYC + ID verification, real time face matching photo ID verification, risk checks for email addresses, phone numbers, and more.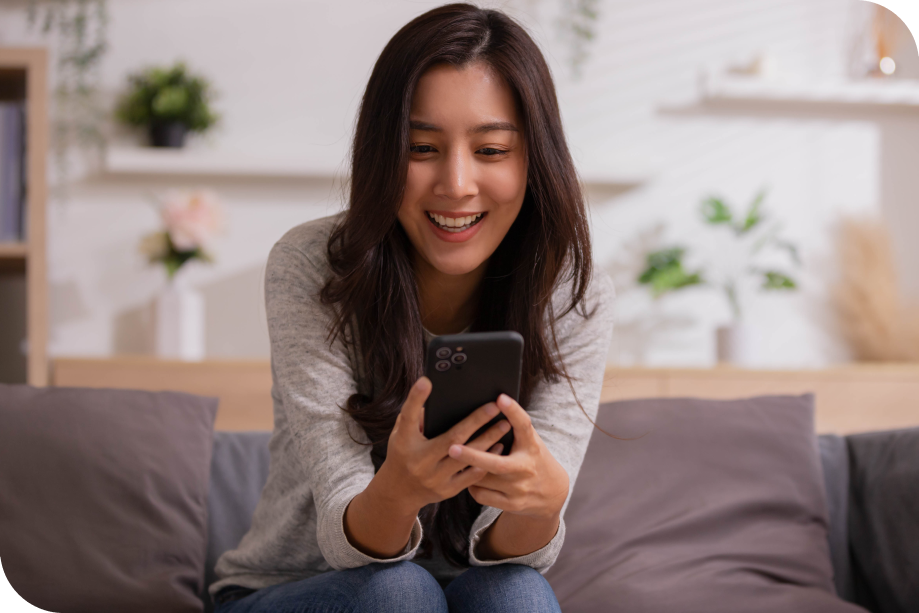 Mobile-first, Multi-Channel Design
Our Digital Account Opening is responsive and mobile friendly, can be easily used at user's PC, phone or in branch kiosks.
Online Account Opening: Strategic Opportunities for Driving Growth
Online account opening can help grow deposits, enabling financial institutions to access low-cost funds to meet market demand for consumer loans.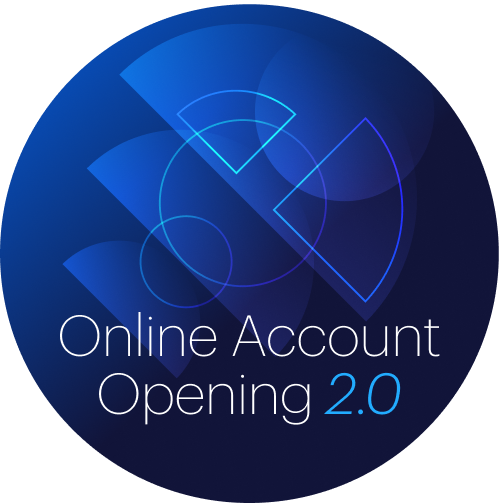 Our feature-rich, elegantly designed financial solutions give banks and credit unions the mobile and online experiences that consumers demand.