SMALL + MEDIUM SIZED FINANCIAL INSTITUTIONS
Gain a competitive edge with our cost-effective digital banking platform
Bankjoy offers small FIs a Portico-integrated, online banking service with no upfront fees. We've even added our leading fintech partners!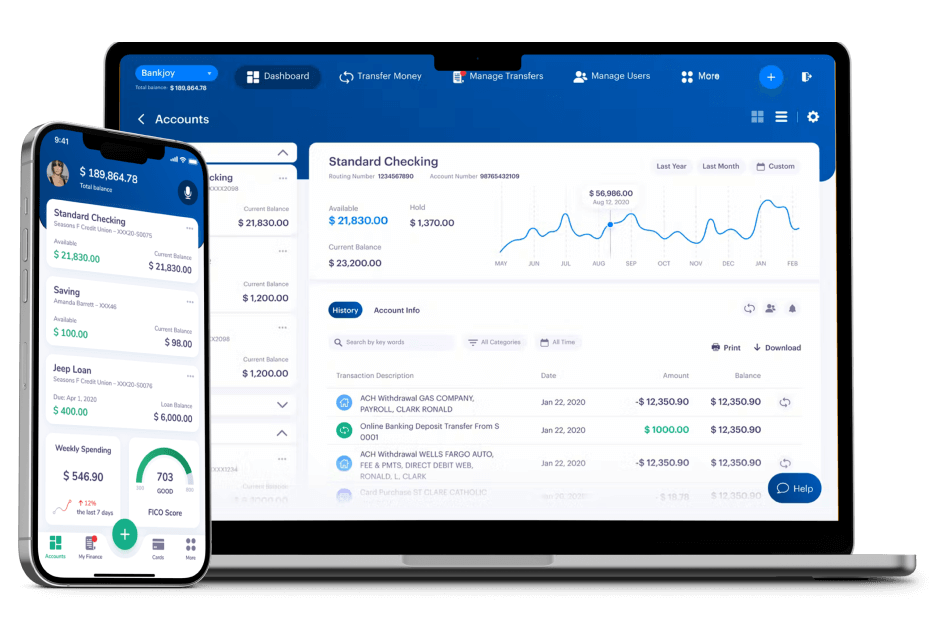 "Discovering a competitive digital banking solution that integrates with Fiserv Portico has been a game changer, enabling us to deliver a modern digital banking experience."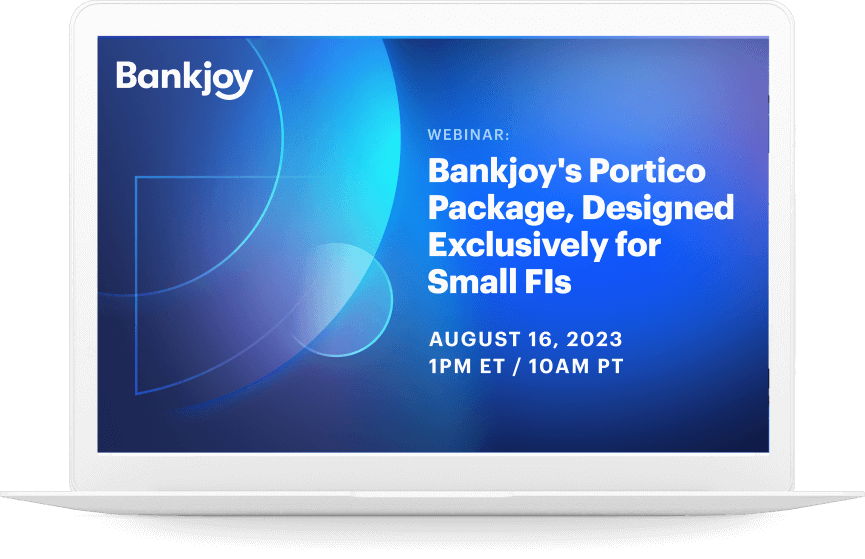 Bankjoy's Portico Package, Designed Exclusively For Small FIs
Included in the Portico Package: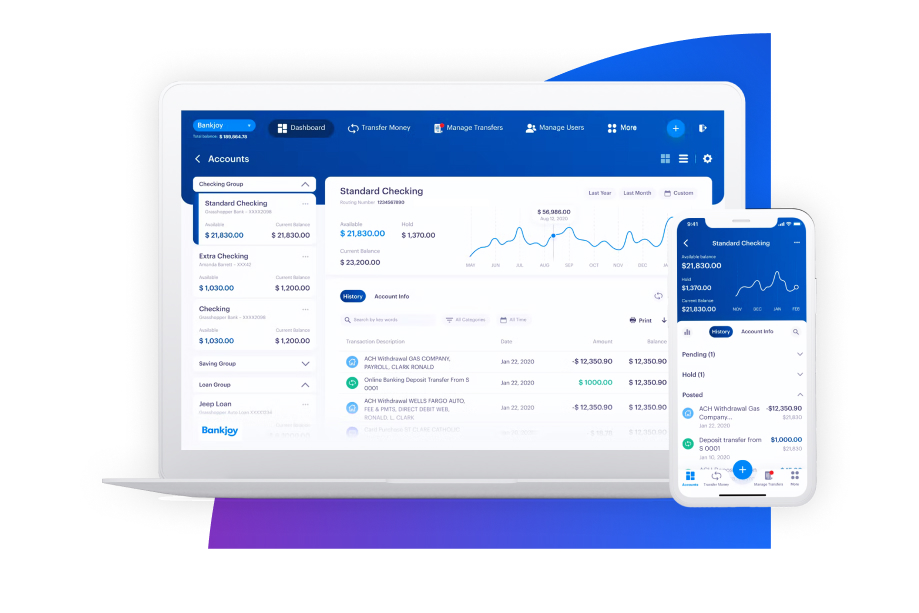 Mobile and Online Banking
A responsive, modern web application with advanced features and a design worthy of your brand.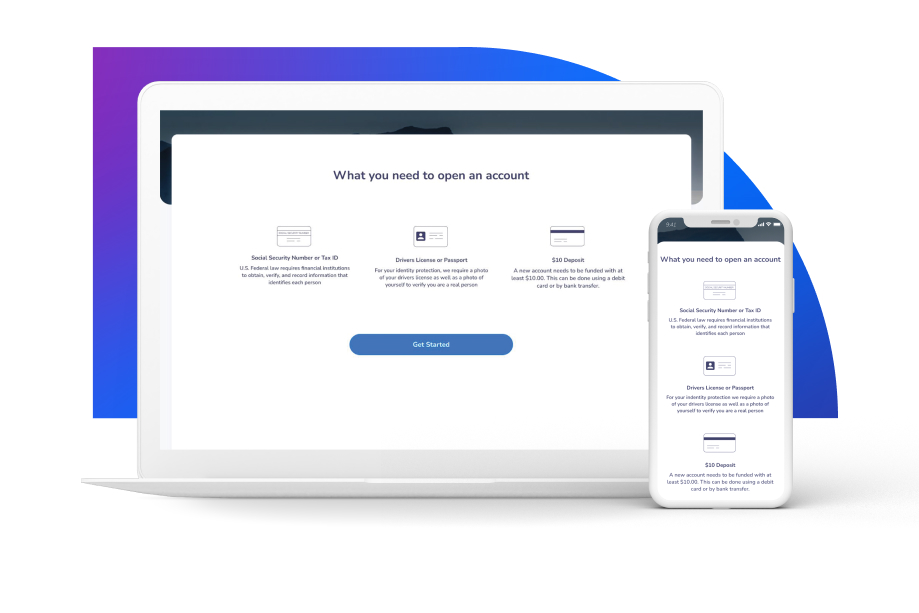 Online Account Opening and Loan Application
Elegant and fast online and mobile loan processing and a fast, secure, and seamless online account opening platform.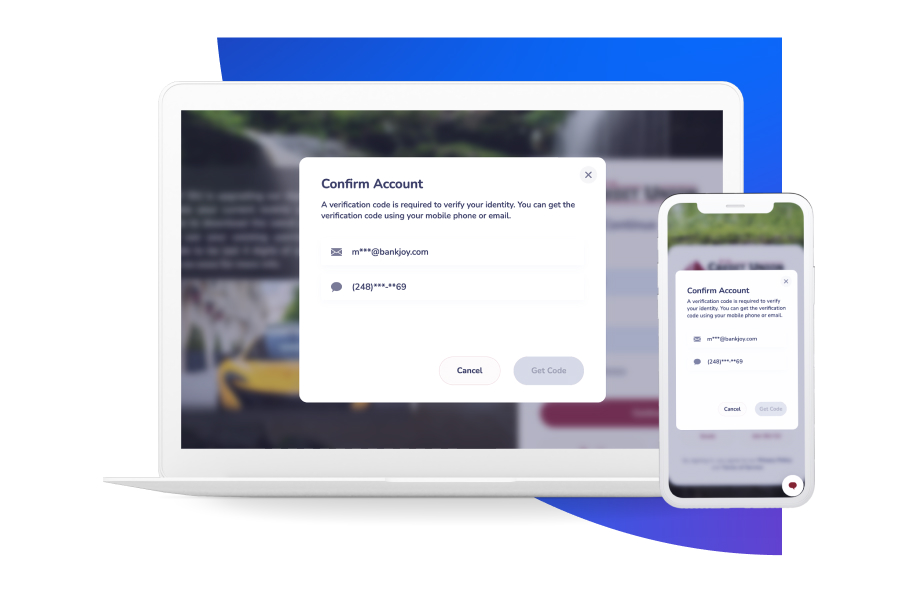 Statements, Notices, and Security
Provide a trusted platform that minimizes security-induced friction and offer statements with the consistent look and feel of Bankjoy's digital banking.
Bankjoy delivers modern banking technology and elegantly designed financial solutions, including feature-rich mobile banking, online banking, and a banking API to banks and credit unions. We prioritize creating world-class user experiences through advanced features, simple navigation, modern aesthetics, and direct user feedback, meeting the demands of today's consumers.